May 5, 2010
I have a dream!
I'm talking of Benni, Bjorn, Agnethe and Anni-Frid rather than the Martin Luther variety. Oh yes – Abba are back at the Eastbourne bandstand this friday, May 7th!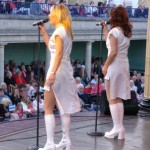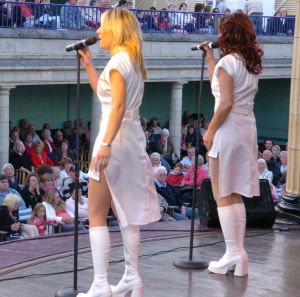 It's the tribute band sadly, but there will still be fireworks among the blond wigs and glittery boots.
Given the recent cold snap I've had to sniff out ideas to keep my clan (and guests) happy here at The Guesthouse East B&B in Eastbourne. Thankfully, there's a new free exhibition at the Towner whenever you need some shelter from the elements – A Walk in the Park: Images of the South Downs. The Observatory Science Centre is also worth a visit for hands-on fun – check out the Zany Zone of Experiments.
We're already pretty packed from June onwards so I suggest you make a May visit here if you fancy sampling our delights. We have some special offers on this month so take a quick look.