May 26, 2010
The perfect face for radio?
I need a run tonight to clear my head – good job Wednesday night means The Running Inn's weekly gathering of lycra and neon tops. Thankfully you can't see my grotty shorts and manky trainers I've donned for the occasion.
It's been a packed day; potato-mashing for the toddler's fishcakes first thing, redesigning our website over brunch- see here for our new offering (week-long lets of swanky apartments next door) – and then a radio interview on Sovereign FM this afternoon after they heard about our Name Your Price promotion we ran last Friday. Phew.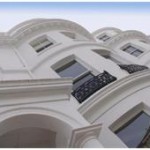 So, if you fancy joining us for a canter around Beachy Head or the lawns along Eastbourne Promdenade or indeed need to find a luxury apartment for your gang of friends or family this summer you'd better give us a call on 01323 722774.