September 1, 2010
Ahh, R&R In Eastbourne….
We're approaching the end of a long, sun-drenched (at least here in Eastbourne) and action-packed summer, completing our first year here, and even this irrepressibly enthusiastic hotelier is starting to feel a tad jaded.
Whether it's bag carrying for guests, kayak hauling or indeed newborn winding that's caused the trouble, I've had to call on Tina, our resident massage therapist, for some No Hands relief (I'll explain more over the phone…). Indeed, Steve Crossley, the Back Mechanic osteopath, has just produced some dramatic noises from my spine during a consultation.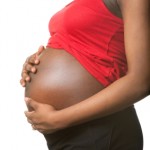 The freshness in the air must point us towards Autumn and with that comes our unique Pregnancy Pilates weekend retreats. So if you're pregnent and also in need of some pampering can I suggest you talk to us about our pregnancy pilates and well-being weekends? Think about it – a couple of pregnancy pilates sessions, a treatment or two and a couple of nights away in boutique accommodation in a beautiful coastal setting (short-listed in this year's Beautiful South B&B of the Year awards no less). We're faced with difficult decisions every day so make an easy one for a change.
Call Carl or Sarah on 01323 722774 now to hear more and book in. The next planned weekend is 29-31 October which includes a Positive Birthing taster.
And fear not husbands/partners – if an afternoon with the papers, coffee and cake doesn't hit the spot, there are the South Downs, Belle Tout and Beachy Head to explore with running trainers or mountain bikes (available for hire).
Now that's what I can therapy.