May 20, 2011
Balls, please!
I'm thankful my Dunlop Green Flash trainers and Lacoste shorts are still in decent shape but frankly the Tacchini tracksuit top is a bit frayed around the edges.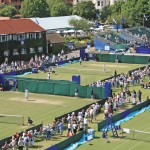 Devonshire Park, home to the Aegon pre-Wimbledon Championship, is just around the corner from here at The Guesthouse East in Eastbourne and provides arguably the finest grass courts in the world.
We've teamed up with former international player Samy Messi to offer you the chance of coaching and fun on the very green carpet that Martina Navratilova believes is a better surface than Wimbledon.
It'll only cost you £25 per hour for one or £30 for two per hour. Samy can handle up to 6 at a time (for only £6 each!) and the cost includes court hire (and racket and balls if required) so it really is a snip.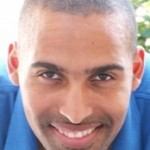 No matter if it's for your children, wife and friends or semi-pro husband, the coaching will be tailored perfectly.
For a reason I really can't fathom my wife has decided that she fancies a run around the courts and has scheduled intensive one-to-one sessions with the coach. I don't believe she'll be wearing my early-80s clobber either.
AEGON Championship: Venus Williams is set to appear this year at this year's tournament as well as Lleyton  Hewitt.
We have a delightful apartment available for the week in the Meads (just a short walk away) if you fancy taking in the tournament. Just call Carl on 01323 722774 to find out more.