October 6, 2011
Conference withdrawal symptoms – a new take on SAD?
My darkening mood could well be down to the cooler temperatures, windier conditions and autumnal air (or indeed the lack of opportunity to chase the soon-to-be-departing sea bass on the kayak). It might also have something to do with the end of the political conference season and the fact that I will no longer be gifted the sight of ill-fitting suits on conference delegates, laboured speeches and Jezza Paxman savaging the latest minister brave (or naive) enough to sit down on Newsnight.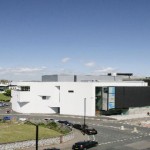 It was disappointing to see that none of the main parties chose a seaside town as their conference backdrop. Perhaps the parties were keen to demonstrate a connection with supposed urban dynamism. A decision made pre-riots, perhaps? I can only imagine they didn't consult their grass roots – the fine Regency splendor of Eastbourne or grey backdrop of Birmingham? Blackberry-ing on choking fumes or refreshing sea air? Boutique accommodation or the depressing uniformity of a chain? Perhaps the size of the car park provides sufficient redemption.
As an ex-marketeer I can appreciate the need for Eastbourne to re-position itself in the minds of the decision-makers who might not recognise the seismic steps the town has made to up its game; state-of-the-art conference facilties, a broad range of accommodation with over 7000 bed spaces and a superb location with picturesque countryside – a gateway to the South Downs National Park and only an hour and a half from London.
Remarkably, it was UKIP who decided that a seaside conference could provide an invigorating platform and plumped for Eastbourne.  Most of the big names chose the Grand Hotel (well, if you're on expenses then why not?) but we did land a big-hitter and his family here at The Guesthouse East. Nice chap, too.
Suddenly, the clouds have lifted, with sunshine streaming into our kitchen. Perhaps the Indian Summer has returned and all is well with the world.
A Google Alert has just popped up on-screen highlighting that the Mission Worship is due in town soon and has already sold-out. Thankfully our returning regulars have already booked in with us for the event. They must have seen the light.
Carl