December 28, 2011
Whisk-away Wednesday? Oh, why not!
You're probably back at your desk, wading through though the inbox, getting round to that expense claim or indeed any other routine task requiring auto-pilot mode.
Or perhaps you're stuffed full of mince pies and having queezy nightmares about brussel sprouts and the very prospect of a return to work with little time off pre-Easter is filling you with dread.
Since you're reading this blog you're  in very good company with millions of other online travel-seekers as you look to shake off your post-Christmas blues by finding a great deal for your next break.
Accordingly to Hotels.com it's one of the busiest time of the year for website traffic to holiday sites.
Who am I to stand against this tide? We've had the warmest weather for 14 years and the Met Office is suggesting that the mild weather will continue into the New Year.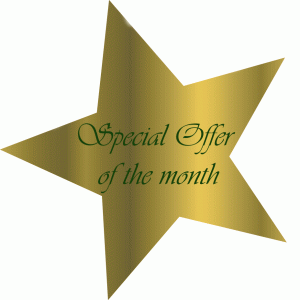 The least I can do is provide an enticing offer to get you through these dark days with the prospect of cracking accommodation, unparalleled service and an Eastbourne location to die for.
So, how about a 'Stay two nights and get the third free' in January?
I'll point you in the direction of Beachy Head, the theatres and Towner Art Gallary. Or just blow away the cobwebs with a stroll on the beach – it is only about 50 yards away. And after all that exertion you'll finally re-discover your appetite and you'll be delighted to hear that Eastbourne's restaurants offer superb value and choice so you won't go home diasappointed.
So, you have a choice – do you really fancy filling in that safety-assessment form for your new chair from Sandra in HR or would you rather be booking a long weekend in an award-winning guesthouse by the sea? I'll leave that one with you.