May 2, 2012
Visit The Guesthouse East in Eastbourne and add to your life expectancy. Apparently.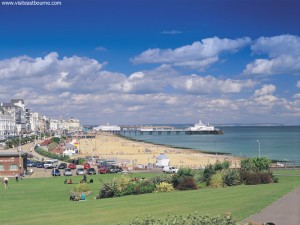 It could be down to our healthy but tasty breakfasts or perhaps the fact that the seafront might just tempt you out for an early morning jog?
More probably that our beds are so super comfy the extra few hours kip you'll enjoy will make you live till about 94.
A report presented to the British Psychological Society this week found that people preferred coastal locations to every other type of outdoor environment. This lead to greater happiness which actually benefited their health, amongst the 3000 people within the sample, at any rate.
So there you have it; conclusive proof, surely, that you need to book that weekend away in Eastbourne, the sunniest town in UK. Given the health benefits it's practically an allowable expense!
And if you're tempted by the seafront, Beachy Head and the South Downs National Park you might as well stay here at The Guesthouse East, awarded first place by The Independent in their Top 50 B&Bs 🙂