September 29, 2012
2 great reasons to hit the Towner in Eastbourne
It's raining today. Cats and dogs might be understating it. The sunniest spot in the UK temporarily isn't. But that creates, let's say, opportunities.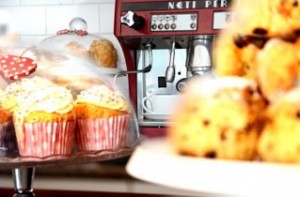 Thankfully, one of my favourite pastimes is Cake Consumption, and I love to lavish my attention on suitable establishments around Eastbourne – and any rainfall provides further encouragement to head indoors.
This isn't just about personal indulgence; burning through 3,500 calories daily performing multitudinous hotelier tasks requires serious effort to 're-stock' in order to avoid the skeletor look.
My kayaking buddy has tried to convert me to Beanzz on Grove Road, but I remain fiercely loyal to Love Cafe in Gildredge Park.  Obviously this is under the premise of my children's entertainment (with their fab array of toys and general goodies), but in reality it's purely for their homemade cakes and scones.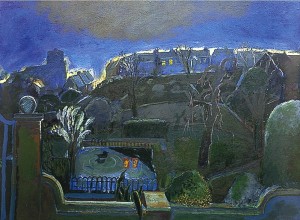 The recent soggy weather also gave me an extra incentive to revisit Towner, Eastbourne's excellent contemporary art museum.
I am but a simple man and in truth contemporary art is often lost on me. My enthusiasm for past exhibitions and gallery launches during my London-based corporate days was usually driven by a close relationship to a brand sponsor; I enjoy a jolly and the fizz and canapes that come with them, but will happily employ an appropriately-timed raised eyebrow or intrigued stare.
Thankfully Towner avoids tiresome pretentions.
Harold Mockford has recently enjoyed his 80th birthday and the current exhibition celebrates the work of this much-loved Sussex artist, providing me with the reassurance of a familiar landscape with his coastal scenes of the South Downs.
Inevitably it was with a light step that I steered my mum towards the cafe, in anticipation of fresh soup, decent coffee and the all-important pudding.
However, my glowing recommendation for this important Eastbourne landmark does not extend to its culinary offering. Pre-packed sandwiches in the chiller is hardly appropriate fayre for its target demographic. Off we trudged in search of cake.