October 9, 2012
10 Essential things to in Eastbourne #1: Fly a kite on Beachy Head
There really is something bordering on the spiritual about Beachy Head and the Seven Sisters, just a mile or so from Eastbourne.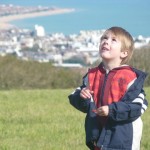 Perhaps it was the oxygen deprivation and overwhelming fatigue that hit me during my marathon training up there but I always have a feeling of exhilaration and sheer joy whenever I hit the top with the children or when out for a run and I take in the panoramic views and sheer drop from the cliffs.
Our eldest recently received a kite for his 5th birthday and given that the sun was shining this weekend, with the wind rustling nicely in the trees, I thought I'd rally the clan for a few hours away from the guest house and head for the hills.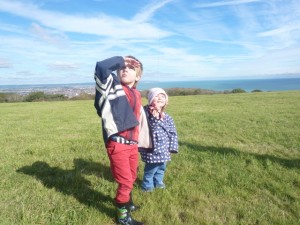 What could make for a more perfect day with the family? The sun dazzled, the kite remained airborne and the children captivated.
One of the joys of this hotelier lifestyle is to fully understand and experience the local opportunities and the delights available are genuinely remarkable.
I'll reveal a few more secrets in my Top 10 of Things to do in Eastbourne over the coming weeks, but if you would like any more information in the meantime on ideas for a holiday or short break in East Sussex just call us on 01323 72774 or you can email.