September 6, 2013
Lost in the mist on Eastbourne beach
Our family jaunt on the beach yesterday afternoon didn't quite work out as planned – the blistering temperatures of the morning had faded and my promises of a post-school final swim of the year with my 5 year old seemed rather ambitious as were approached the beach. And couldn't see the sea.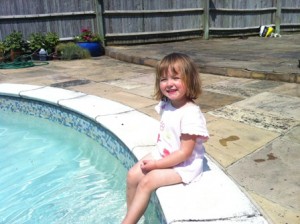 Still, what a summer it's been, with Eastbourne in fine fettle; buoyant with the on-going balmy temperatures, the crowds from the recent Airbourne air show and with the warm dynamic of an appreciative international crowd.
Our sister business, Exclusively Eastbourne, offers short term and holiday rental properties in and around the region, and we deal with many people either looking to re-locate here or buy a second holiday home and the momentum continues to build.
What's not to like? The sunniest place in the UK, access to amazing scenery and a direct train line into London that is hopefully shortening to only just 70 minutes over the next few years.
My thoughts are never far from food, which is just as well as I feel it my professional duty to try new restaurants and cafes locally so that I can choose my recommendation to guests very carefully.
My new favourite is the recently opened La Cantina on Bolton Road, a family-run Italian that has looked to fuse excellent local produce (sourcing meat from nearby Middle Farm, for example) with fine Italian recipes to generate intense flavours in a lovely setting (head for the open courtyard at the rear for lunch).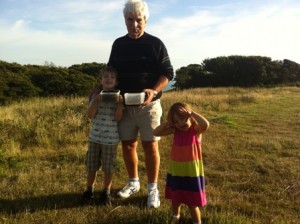 If you have a sweet tooth, head straight for Beachy Head – the blackberries are out! I'm now on my fourth straight day of blackberry crumble after we headed up with the kids and filled two containers.
I'm hoping to add mackerel to the menu for this evening as they're also in town (albeit very late after the interminable winter) so need to head out to the beach with a rod at high tide with fingers crossed.
My boy keeps reminding me of my promise to take him out on the kayak with the fishing kit I've sorted out for him so maybe, just maybe, the sun will keep shining, the mist not threaten again and we can keep the fridge topped up nicely for a few more weeks.
If you need a few more tips on where to eat or ideas on what to do locally give us a call on 01323 722774 or email book@theguesthouseeast.co.uk