July 12, 2014
Big fish, little fish, cardboard box…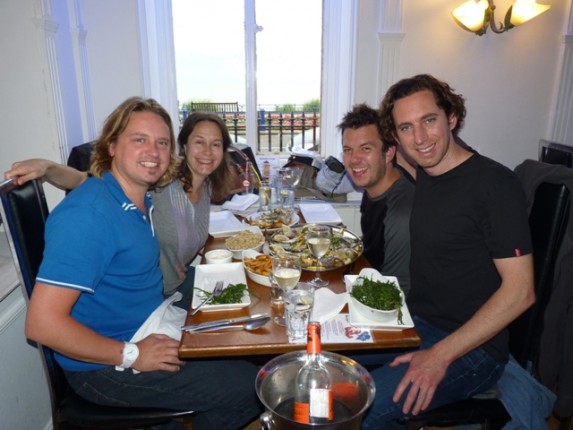 Sarah was taken back to her former raving days when The Guesthouse East was the spot for birthday celebrations for dance music royalty, Bimbo Jones.
As well as writing and producing their own tracks, the musical geniuses behind Bimbo Jones are renowned for adding a dance spin to pop tracks and converting them to club floor fillers. They have remixed tracks for artists including Kylie, Rihanna and Lady Gaga.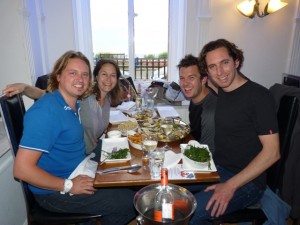 DJ Lee Dagger and partner Marc JB decided to take manager Alister Jamieson on a surprise 40th birthday trip, and chartered a fishing boat for the day, staying the night before in our seaside hideaway.
Captain Jamieson proved a dab hand at pulling in the fish and that evening, the boys treated Sarah to a feast of their catch – all filleted and beautifully prepared at the nearby Belgian Café.