October 8, 2014
Saying farewell to summer and the guesthouse girls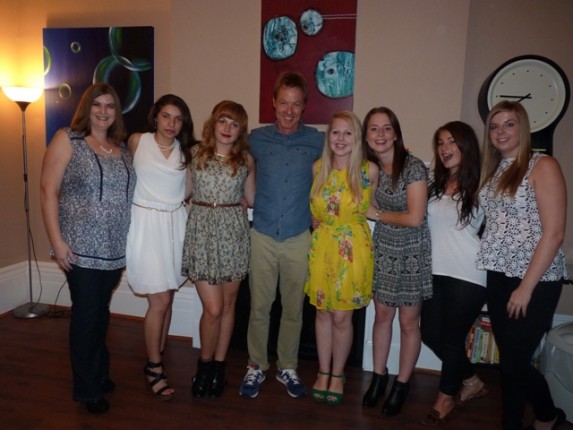 It's been a long summer here in Eastbourne, with record-breaking sunshine, warm seas and happy guests.
I'm not sure we could have survived (or kept our guests quite as happy) without our small army of housekeeping girls who have provided a smile serving breakfasts and kept the whole guesthouse ship-shape.
The least I could do was to provide a little end-of-season shindig at Pomodoro y Mozzarella restaurant before some headed back to college (Alice, Leah and Emmeke), uni (Sarah and Amy) and pastures new (Daniela). Seemed like a good opportunity to get to know Sharon socially, our relatively new Deputy Manager (far left). Red wine always helps, I reckon.
Hopefully we'll have the clan back over the course of next year. As well as the sunshine.